Company

Try the TIMi Suite
Test the TIMi Suite for free. Click here
to get a full 3-months trial
of the TIMi Suite.
Executive Staff
Frank Vanden Berghen
Management - - Tel: 0032 479 99 27 68

Frank Vanden Berghen owns a Ph.D. in "Sciences Appliquées" (Applied Sciences) from the "Université Libre de Bruxelles - ULB" (Free University of Brussels) with a specialization in mathematical optimization. He is the author of numerous high-end mathematical softwares and libraries.
Before creating Business-Insight, Frank Vanden Berghen was the main researcher, developper, software architect, chief technological officer, project team leader in a large number of software projects in Business Intelligence and Datamining, first at the Artificial Intelligence Laboratory of the ULB (IRIDIA) and after at other consultancy companies like Business&Decision and Vadis. Amongst other things, he created alone the old datamining software named RANK (acronym of "Frank") still used today by some other consultancy companies to construct predictive models for the BNP Paribas/FORTIS bank in the retail and B2B field.. Frank contributed greatly to the creation of the new datamining software of Business-Insight that is named TIMi. TIMi is based on the long experience of Frank in this field and is far superior to RANK in any and all ways.
Frank Vanden Berghen is also an internationally acclaimed scientific researcher in the field of datamining and optimization. Its ambition is to "create the softwares of tomorrow". He is the main developper of Business-Insight. Frank Vanden Berghen posses a deep expertise in these 4 different fields:
Business Intelligence

Analytical CRM & Predictive Techniques

Mathematics

Linear Algebras: matrix factorizations, LAPACK, numerical stability of algorithms, LARS, Elastic Net, large scale computations, ...
Datamining: techniques to prevent overfitting such as cross Validation, Prediction techniques such as multinomial predictors, Decision trees, bootstraping techniques, linear identification technique...
Optimization: Newton's based algorithm, SQP, Trust Region Methods, LP, IP,...

Scientific programmation

High-efficiency computation (vectorized, parallel and disributed computing - optimized branching)
I/O efficient semi-external algorithms
Software Architect for large scientific softwares and libraries

Low-level assembly language

He is the author of the mini-SSE-L1-BLAS library
Memory constrained & embedded programming
Frank's deep knowledge in these four fields allows him to seek out new elegant and efficient solutions to almost any statistical and Business Intelligence problems. These solutions are included inside the softwares developped by Businesss-Insight.
Daniel Soto Zeevaert
Executive director for Latin American Markets -
Tel: +57 300 6751369 or +32 494 532341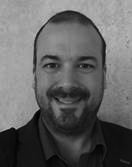 Daniel is our executive director for Latin American markets, and is based in Bogota. He has an extensive experience in advanced analytics consulting and quantitative applications in marketing.
Daniel joined the Timi team in 2014 (although he has been an enthusiastic user and Timi evangelist since 2010). Prior to this, he led the marketing analytics team at Deloitte Consulting Belgium and was an expert in quantitative methods applied to pricing & marketing, a key expert in Value Based Pricing analytics, and one of the specialists in customer analytics (Segmentation, Targeting, and Positioning).
Before Deloitte, he acquired an extensive experience in market research and applications of marketing analytics at the Institute for Study of Business Markets (Penn State), and various market research firms.
His area of expertise covers:
Pricing Analytics
Marketing research, Segmentation, positioning and targeting analysis
Data mining
Advanced Marketing Analytics and Marketing Modeling (Response models, Diffusion Models, ROI estimation, Customer Lifetime Value, choice models, pricing, Conjoint analysis, Latent Class Analysis, etc.)
Daniel also taught Marketing Management at Essec Business School (Paris) from 2007 to 2011, and has been a distinguished speaker at the Professional Pricing Society conference between 2010 and 2013. He is also guest speaker and lecturer in various universities (EAN, Uniempresarial, UCL, etc.)
Daniel holds a M.S. degree in Supply Chain and Information Systems from the Pennsylvania State University (where he is an ISBM Fellow). Daniel is fluent in English, French and Spanish.
David Vanden Berghen
Communication -

David is an entrepreneur that has already founded its own sucessful media-communication company. He has an extensive expertise in the art of communication that has helped many prestigious clients to communicate more efficiently.
Contact Us!
Test the TIMi Suite for Free!